Fotografiska Tallinn is not just another museum or gallery; it's a hub for contemporary photography in Estonia. Located in the heart of Tallinn, this establishment has quickly become a must-visit for both locals and tourists alike. In this blog post, we'll delve into the magic of Fotografiska Tallinn and why it's a pivotal spot for photography enthusiasts.
A Brief History
Fotografiska Tallinn is an offshoot of the original Fotografiska in Stockholm, Sweden. The Stockholm branch, which opened in 2010, was met with immense success, leading to the establishment of the Tallinn branch in 2019. The goal was simple: to create a space where photography is celebrated, discussed, and appreciated.
The Venue
Housed in the historic Telliskivi Creative City, Fotografiska Tallinn is a blend of the old and the new. The building itself is a testament to Estonia's rich history, while the interiors are sleek, modern, and designed to showcase the art in the best light (literally!). With four floors dedicated to exhibition spaces, a restaurant, and a bookstore, there's plenty to explore.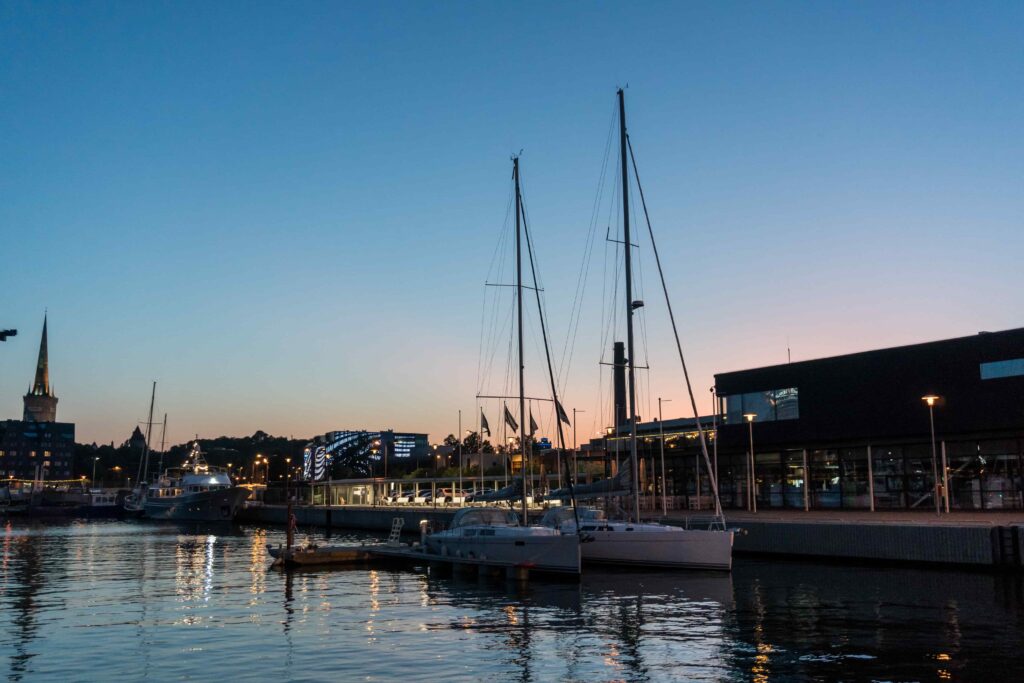 Exhibitions and Events
Fotografiska Tallinn prides itself on showcasing both established and emerging photographers. Their exhibitions are diverse, ranging from documentary photography to avant-garde pieces. The gallery has hosted works from renowned photographers like Annie Leibovitz, Martin Parr, and Steve McCurry, to name a few.
In addition to the regular exhibitions, Fotografiska Tallinn also hosts workshops, lectures, and other events that aim to foster a community of photography enthusiasts.
Sustainability at its Core
One of the standout features of Fotografiska Tallinn is its commitment to sustainability. The restaurant, for instance, focuses on sustainable gastronomy, sourcing local ingredients and minimizing waste. The entire establishment operates with an eco-conscious mindset, from the materials used in the building to the way waste is managed.
Visiting Fotografiska Tallinn
If you're planning a visit, it's advisable to check their website for current exhibitions and events. While walk-ins are welcome, booking in advance ensures you get the most out of your visit. And don't forget to stop by the bookstore for some photographic inspiration to take home!
In Conclusion
Fotografiska Tallinn is more than just a gallery; it's a movement. It's a space where art meets activism, where photographs tell stories, and where every visitor is encouraged to see the world through a different lens. Whether you're a seasoned photographer or someone who just appreciates good art, Fotografiska Tallinn promises an experience like no other.